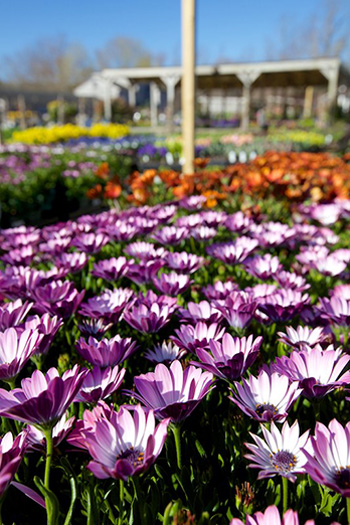 ​Some snippets of advice for April, May and June...
Plant a vegetable garden. There is nothing like growing your own pesticide - free vegetables.
Plant your annual and perennial beds.
Put plants in your porch pots for color all season.
Start pea seeds, lettuce seedlings, and onion sets after St. Patrick's Day.
Plant summer flower bulbs (i.e dahlia, gladiolus) after the danger of frost (May 15, usually.)
Plant native plants (i.e. ascelpsias, echinacea) for bee and butterfly sustainability.
Get your beach sticker!
For your lawn:
April 15 or when the forsythia shrubs are in bloom, put pre-emergent crabgrass control down with/without fertilizer- no seeding for four months. Organic and Inorganic choices are available.
If you choose to use Scott's Step program, put Step 1 pre-emergent with fertilizer.
Special crabgrass control is available, if applying grass seed.
In May and June:
Broadleaf weed control (dandelion, chickweed, clover, plantain, etc.) should be applied as needed.
Note the condition requirements: The lawn needs to be wet for the herbicide to stick to the grass and it needs to be sunny. Do not apply when the temperature exceeds 80 degrees F. Apply when there is no rain predicted for two days.
If you choose to use the Scott's program, use Step 2.
Mid to Late June:
Use fertilizer with Milorganite or another partially organic fertilizer.
Lime is applied at any time to correct he pH of the soil. A soil test is the best method of determining lime requirements.